Brown Bear Hunts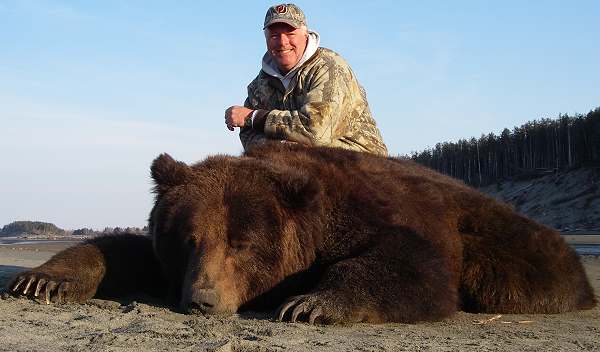 Our hunting areas have a good, stable population of Brown Bear, and a longer season than many areas of Alaska.
We start our first spring hunt in mid-April and hunt through the end of the season on May 31st, then again from September 1st until early November.
We run our hunts out of our lodge, located on the Alsek River, which is in the western boundary of Glacier Bay National Preserve as well as out of frame tents and spike camps located the Tongass National Forest and the Wrangell/St. Elias National Preserve.
Our goal is to take bear that are 8 foot or better. We get quite a few in the 9-plus range with a few reaching 10 feet.