About Us
Gary Gray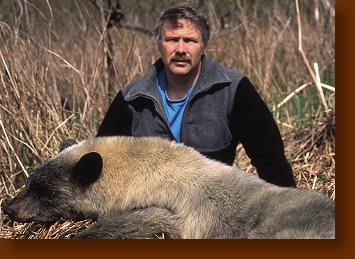 2008 is my 20th year as sole owner of Alsek River Lodge. My career as a guide began in 1982 as an assistant guide. In 1985, I moved with my family to Yakutat and became a partner in the guiding business. In 1988 my partner retired and I began the process of replacing the old buildings with Alsek River Lodge, which was completed about 1997.
I have operated my guiding business in this area exclusively since 1988, even though I would be permitted by the State of Alaska to hold State Guide Areas in other parts of Alaska and for other animals, I have chosen to specialize in bear hunting in this area. I take a few moose, wolf and goat hunters, but my main business is Alaska Coastal Brown Bear and Coastal Black Bear including Glacier Bear.
Photography, both personal and professional, has always been an important part of my life. I am personally involved in photographing the Yakutat area and have had some of my photos published. I have also guided several professional photographers including one group that produced a PBS documentary "Living Edens, Glacier Bay Park" about the Salmon life cycle and other wildlife in the area, as well as other photographers who have published still photographs in books and magazines.
Memberships
Safari Club International
National Rifle Association
Foundation for North American Wild Sheep
Alaska Professional Hunters Association
Ducks Unlimited
North American Hunting Club